mimi_hitam
May 17th
Female
I'm the Fool
One who always,
..living in the moment....Trusting the flow of life....Taking crazy chance....Taking the foolish path....acting on impulse....Trusting one heart's desire..
Is that so wrong about being a fool?
12 signs that you know me well....:


You know why people calling me black instead of Rina

You know that i had a head surgery when i was 5 because a grandfather clock fell into my head

You will never ask me to quit smoking

You will call me flirty

You will ask me to give you a massage

You will remind me to check my belongings

You won't bother to give me the bus route, because i will end up going by taxi

You will not make me wait for more than half an hour at the mall due to my shopping habit

You won't get pissed each time i give you strange question

In the bar, you will buy me liqour instead of beer becuz u know that i hate beers.

you won't bother to tell me a racist joke because i will hardly laugh

you know i can eat any kind of food except ati dan ampela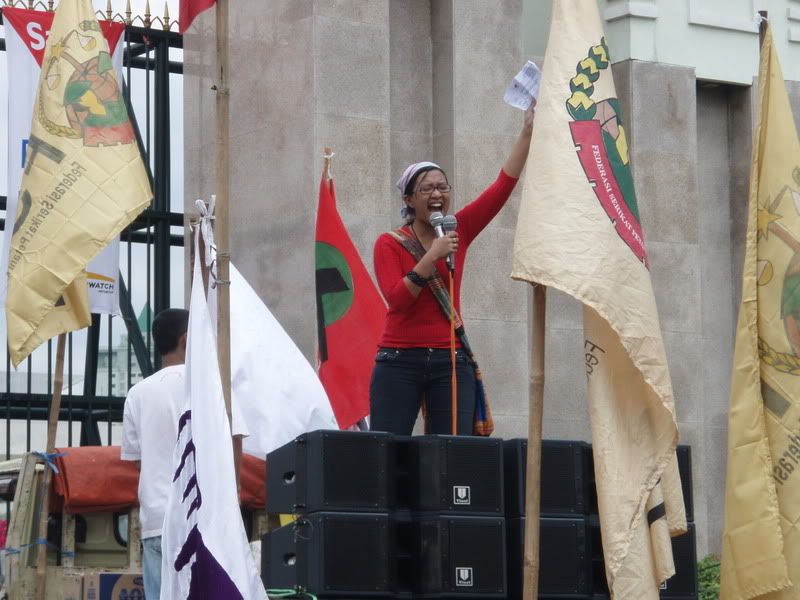 HIDUP PEREMPUAN!!!
HIDUP BURUH!!
HIDUP KAUM MISKIN KOTA!
(imagine that...)
Posted at 11:26 am by
mimi_hitam
soktahu


April 11, 2007 07:32 PM PDT



Hahahahaha... :D
So proud of you gurl!

"emancipate yourself from mental slavery, none but ourself can free our mind...."
fERDI:)


April 5, 2007 02:18 PM PDT



Life is not worth living if you're not alive...

If you're not actually living it, breathing it, dedicating your heart to the fullest in its purpose.

Your life is as precious as you want it to be. Noone else can tell you how much.
matagelap


April 4, 2007 03:20 PM PDT



hidup-hidup...seolah hidup itu sesuatu yg bagus *cough (bollocks) cough*